Track and field glory continues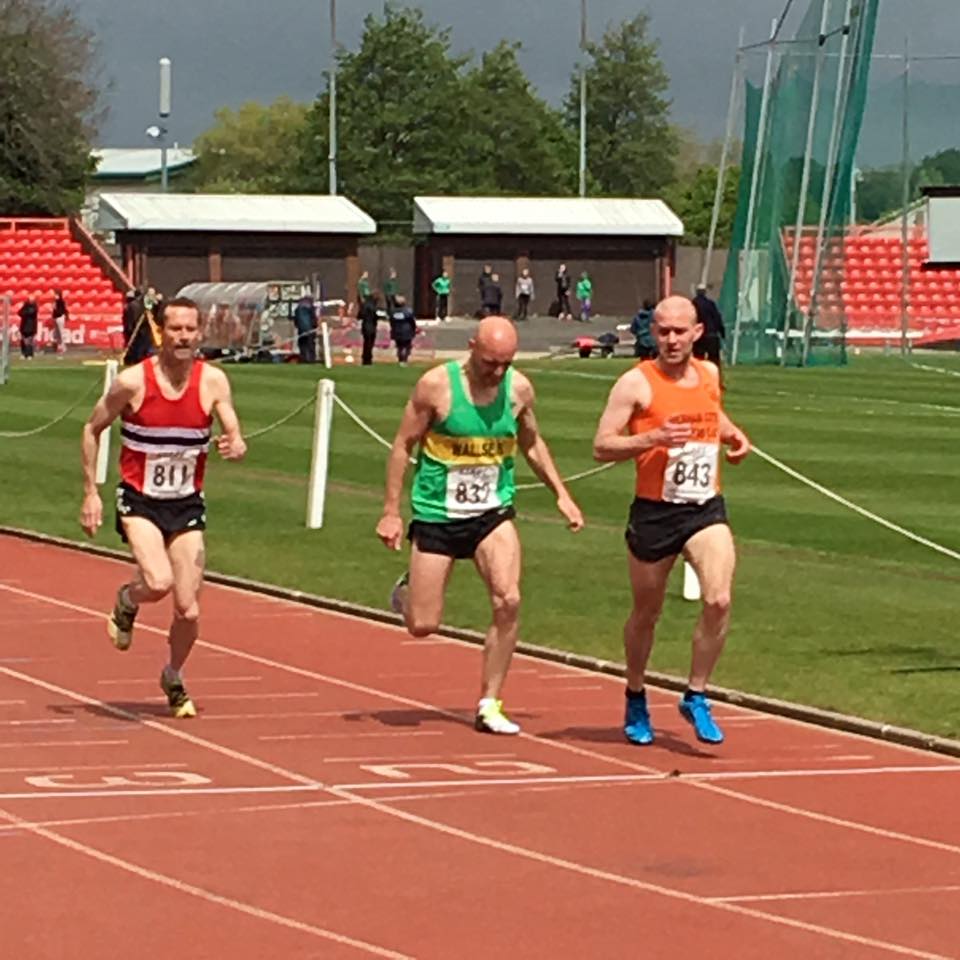 Another track and field meeting another victory!
Back at Monkton Stadium an enthusiastic band of Green and Golds and Whites ran, threw and jumped their hearts out. Wallsend/Blyth Harriers won the day with the exact same number of points as the last meeting, fighting off stiff competition from Richmond and Zetland and New Marske. We won by just three points (!!!) which just shows how important every single point is.
The Wallsend results below are not to highlight specific performances but to show how every competitor contributed to that win. Anna turned up with a sprained ankle, threw the hammer (which she's never done in her life) and got us four points! Without her we would not have won. So it really is worth coming along and giving it a go. Do it for the team if nothing else. I promise you you'll enjoy it. If there was an event you liked at school and haven't done it since come and rekindle that spark. I'm no heavyweight but I flippin' love throwing that shot and I'm absolutely convinced there is a champion putter inside me just bursting to get out. The results disagree but who cares. I'm having so much fun trying.
Thanks to our fellow, awesome team mates at Blyth and to everyone who came and did their bit. Some cracking PBs along the way too (as you'll see below). Next up is Monkton again on Sunday July 9. It's only a hop, skip and a jump away so pleeeeease give it a go. If you can't stay all day just come and do your bit. It's all timetabled so it's easy to work out when you can turn up and when you can leave. Go on, you know you want to!
Andy Graham – 5 pts –  400m  56.6 (PB)
Denver – 14 pts – 800m 2:06 (PB) and high jump
Dan Weatherall –  15 pts – 1,500m, shot and javelin
Kris Stobbs – 7 pts – 3k Steeplechase 11.35 (PB)
Brian Hetherington (track debut!) – 6 pts – 5000m
Paul Corrigan – 22 pts – high jump, discus and shot (what a man!)
Simon Lyon – 6 pts – 4x400m relay
Donna Thompson (track debut and highest scoring female for Wallsend!) –  24 pts –  800m, 400m, long jump and both relays!
Emily – 18 pts – 800m, 1.500m, shot put and 4x100m relay (how did that happen???)
Sarah Robson – 17pts – 3000m, triple jump and 4x400m relay
Julie W – 20 pts – high jump, discus, javelin 16.16m (PB), triple jump
Anna French – 4 pts – hammer and long jump (both PBs!!)
Full results here.
Emily