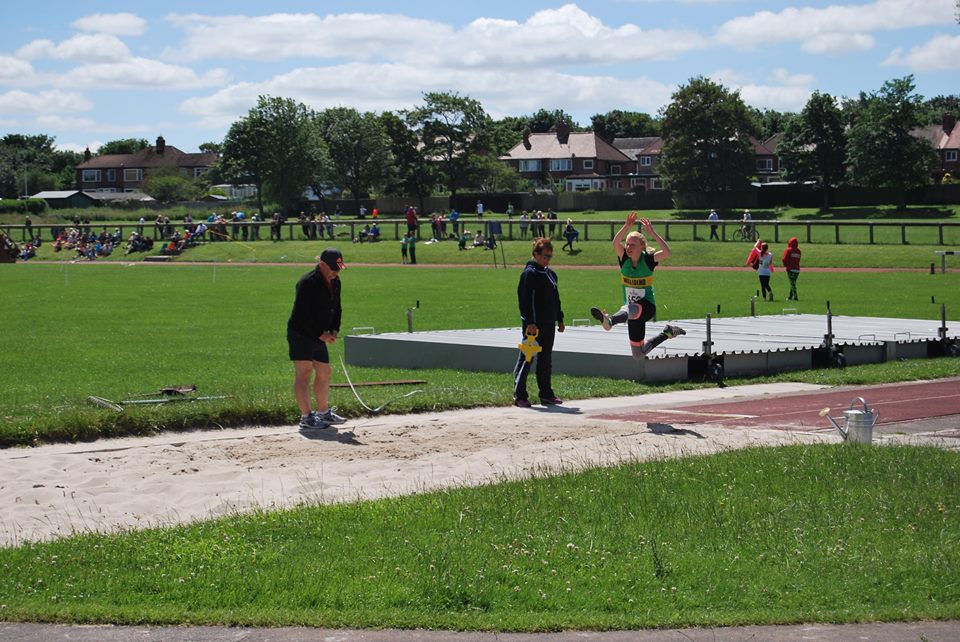 Big congratulations to our awesome juniors, who finished second at the third NEYDL meet at the weekend (25th June). Hosted by us at Churchill Playing Fields it was a gorgeous day and a great atmosphere.
Full results are here.
Many thanks to Christine Stretesky for her invaluable help with the results. Also to all the officials for giving their time to make the day possible.
And well done to Simon Williams, team manager, all coaches and parents and of course the young athletes in team Wallsend and Gosforth, for putting in some great efforts to secure second place in a nail-biting finish!
Later on in the week our ladies put in a fantastic performance at the Anita Nott Memorial Race (see full race report on the website). And our men did us proud at Tynedale 10k the following evening.
Dave Diston finished 36th out of 414 in 38:08. Andy Wigmore got ever closer to his sub 40 40 10k target with a frustrating 40:04. Mick Skeldon was less than 30 seconds behind in an excellent 40:32 and Ian Gowing finishing strong in 41:45.
Bill