Training with us
Wallsend Harriers train on a Tuesday and Thursday evening from our Headquarters at Hadrian Leisure Centre, St Peters Road, Wallsend, NE28 7LQ.
Tuesdays and Thursdays
Time:      6.15pm leaving at 6.30pm
Where:   Hadrian Leisure Centre (click to see map)
Friday (track session – Seniors and Youths)
Time:       6.15pm for 6.30pm start
Where:    Churchill Playing Fields, Monkseaton (click to see map)
Strength & Conditioning sessions takes place on a Thursday evening at 6.30pm at Hadrian Leisure Centre. £2 per person. Everyone welcome.
Click here for details
It is one of the club commitments that new members will be accompanied at all times on club nights, and prospective members are urged not be dissuaded from applying for membership by any preconceptions about fast-paced runs or ultra-distance efforts!
Training on Tuesday and Thursday is structured around 5 groups and a Young Athletes group – these groups ensure we cater for all athletes and abilities:
Group 1
Led by Paddy Dinsmore (CiRF, First Aider)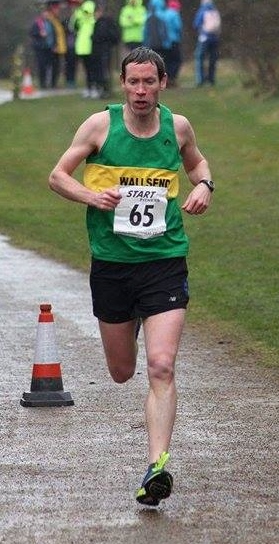 Group 2
Led by Dave Collinson (LiRF, First Aider) and Elaine Ashton (LiRF, First Aider)
Group 3
Led by Kevin Payne (Level 2)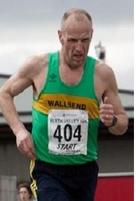 Group 4
Led by Michael Day (First Aider)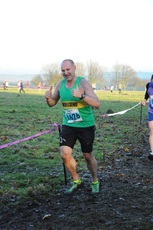 Young Athletes
Led by Barry Allsopp (Level 2)
Click here for more details of our Junior Section
Other coaches at Wallsend Harriers:
Simon Williams (First Aider)
Shaun Broderick
Steve Aird (First Aider)
Sam Mallam (First Aider)
Gez Davidson (First Aider)
Gary Lewis
Paul Pitchford
Andy Wigmore (First Aider)
Julie Williams (First Aider)
Jackie Garnett (First Aider)
Julie Collinson
Bill Todd
Other First Aiders:
David Hall
Christine Stretesky
Paul Stretesky