Ladies team 'Heads' straight to the top at Aykley
Doesn't x-country fly when you're having fun?! We're already more than half way through and going great guns…
Aykley Heads in Durham has become a firm favourite with many. It's tough but varied and November was kind to us, with little wind, cold or mud.
It was great to see our juniors giving it their all, with Luke Pichler coming an awesome third again in the under 11s in 5.02. Daniel Scott did so well with a cracking time of 6.01.
Our under 13 girls were Elexa Haslam in 16.24 and Kate Weatherill 18.05. Logan Haslam ran 14.28 in the under 15s. Well done to all of you.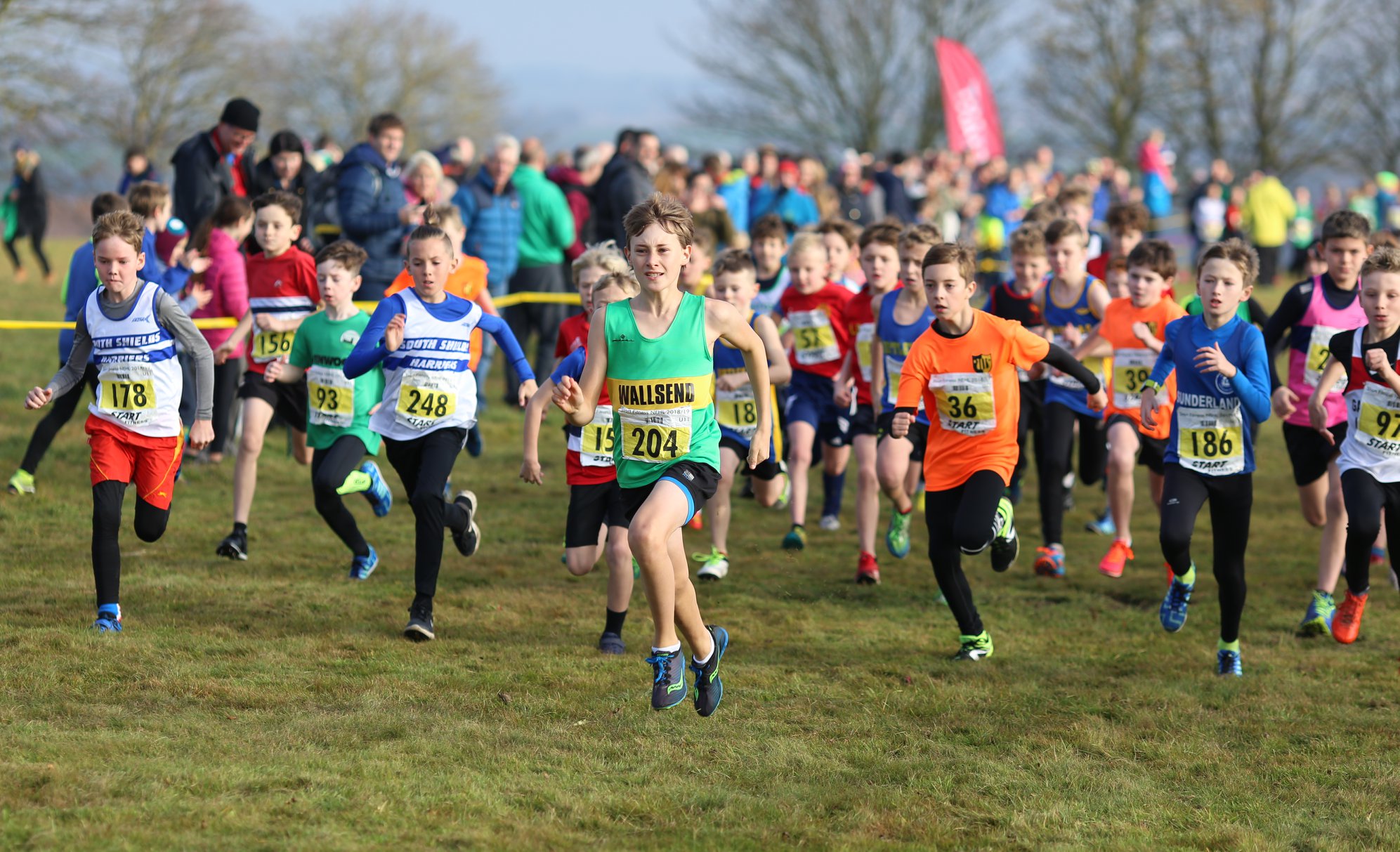 After some great turn outs by the women this season, Aykley Heads was looking a little ropey the night before, with injuries and illness rife in the team. But Saturday arrived and our ladies did not disappoint. And with our biggest rivals Newcastle University out of the picture, we had everything to run for.
All eyes were on our star Danielle. We've seen her come storming from the front and medium pack with enviable ease and a ridiculously comfortable lead. Could she do it from the fast pack? Like heck she could! An awe-inspiring second and fastest lady of the pack in a phenomenal 25.57.
Super Sarah R also powered through from the fast pack to be second counter in 30.17. Dark horse Laura Murphy made a very welcome, last minute appearance. All that buggy training is obviously paying off as she came in as third counter. New xc fan Jess battled through the remnants of whatever seasonal bug has been doing the rounds to be our final counter. What a star!
Our A team came top of the table and B team (Emily, Julie W, Julie C and Chrystal) came in a solid fifth. Jeanette Gibson looked strong coming down the home straight and we were delighted to have Katherine Wright turn out for her first x-country in green and gold.
Thanks to everyone's efforts so far we are now in first position overall in our division! Let's make sure we stay there ladies. V proud.
The men were out in force again and putting in great performances. It's hard to know what else they can do to maintain a place in Division One. But it's strength in numbers chaps so it needs as many of you as possible to show up and play your part. Everyone counts.
Adam is going from strength to strength, coming in as first counter in 42.57. Andy was our fastest in 38.06 and second counter, followed by Tim Nicholson, Dave Diston, Martin Crozier and Danny Hughes.
Our next team was Simon Lyon, Dan Weatherill, Neil Armstrong, Ian Gowing, Mick Skeldon and John Young. Followed by Mike Walker, Micky Todd, Michael Lindsay and Alan Heslington (giving it his all to the bitter end).
Well done guys. There's still time to pull this out the bag. Let's make 2019 the year of the x-country!
Full results here.
We've got some hardy souls turning out for the North East XC Championships at Wrekenton on Saturday 8th December. If you're not running we would love to see you out supporting. The next Harrier league fixture is the Sherman Cup/Davison Shield at Temple Park, South Shields on January 5th. Start the New Year how you mean to go on!
Emily