Danielle makes history at Blaydon!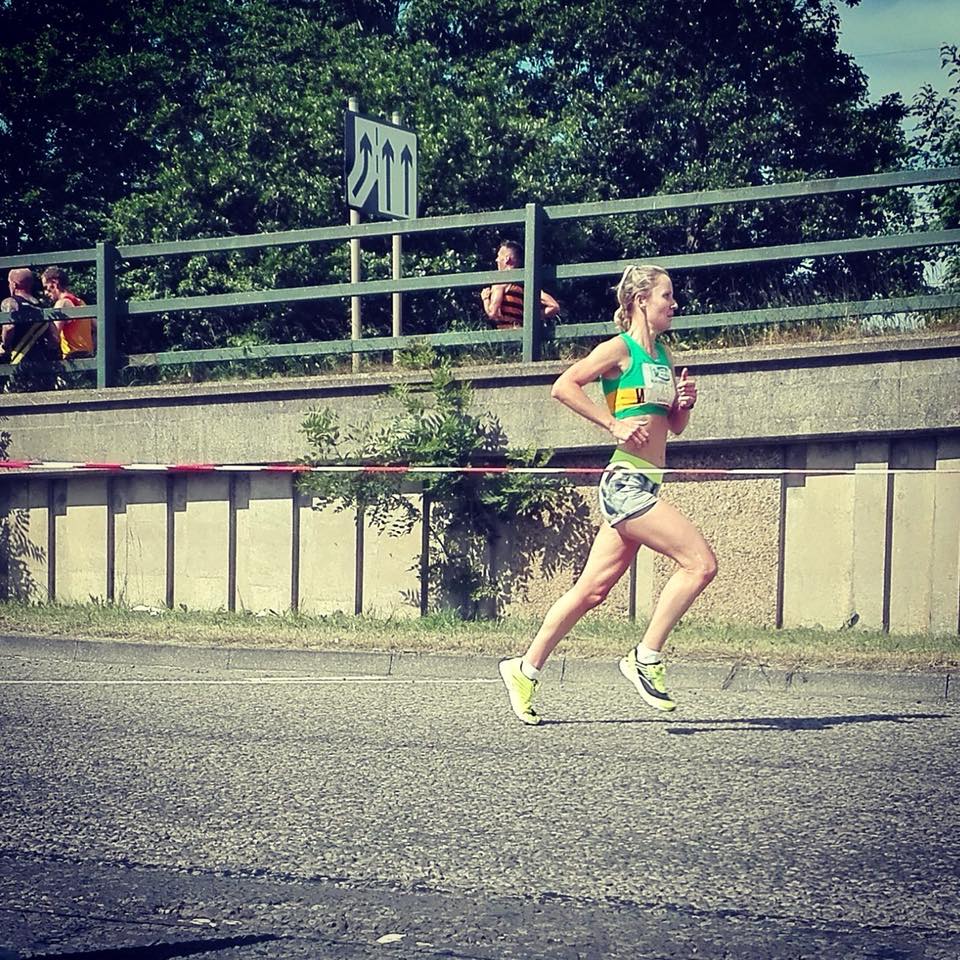 It was reet hot gannin' down that Scotswood Road on Sunday 9th June. There was a mysterious 15 or so minute delay at the start and a bottle neck just as you were getting going (due to road works) but let's not dwell on that. Because that day turned out to be a momentous one. One that will go down in Wallsend history. The girl is back in town…
Our Green and Gold GI Jane came with a mission. Win it or bin it. Yes ladies and gentleman our very own (recently returned) Danielle Hodgkinson is the first Wallsend Harrier to go and flippin' WIN The Blaydon Race (first female)!!!! In a phenomenal 30:47 and almost a minute ahead of the second female (Elle Baker from Stockport).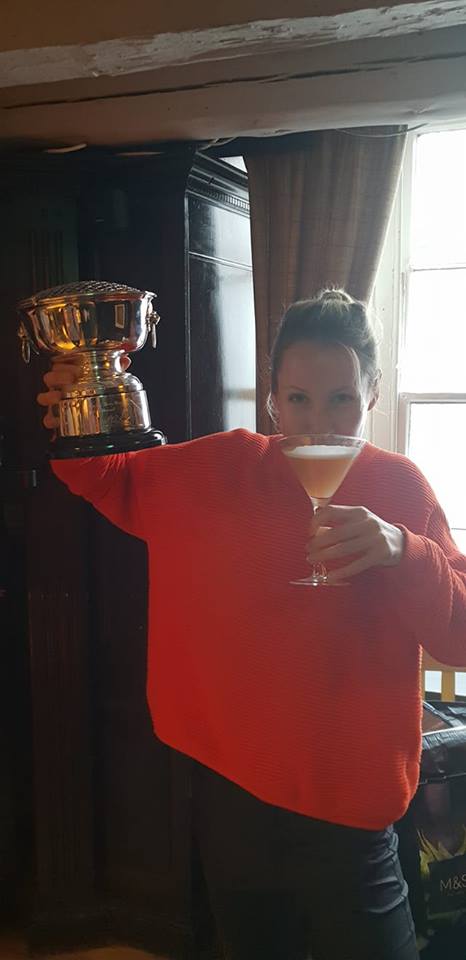 The excitement and elation was incredible. We could not have been more proud. To see her name engraved on that trophy alongside greats from Kenya and Ethiopa was immense.
Danielle you are our inspiration. You work so hard and that win was thoroughly deserved.
Oh yes, and there were a few more of us following closely behind. Ok, well maybe just one or two: Andy Graham, our first male in an awesome 31:03 followed a minute later by Matt Darbyshire and not far behind him our captain Simon Lyon.
The rest of our Blaydon blasters were:
Dave Diston, Jack Armstrong, Denver Stretesky, Mick Skeldon, Andy Wigmore, Graham Armstrong, Joe Collins, James Torbett, Paul James, Sarah Robson (great to see her back out racing), Sean McIntyre, Elaine Ashton (all sub 40 minute finishers), Stephen Taylor, Kev Hood, Barry Allsopp, Philip McKellow, Keith O'Donnell, Dave Hall, Sam Proud, Emily James, Scott Clelland, Laura Murphy, Brian Robertson, Simon Williams, Julie Williams, Donna Thompson, Andy McClean, Leanne Smith Lewis, Zahra Strettle, Mish Margison, Mark Summers, Stephen Sayer, Jeanette Gibson, Paul Heatherington, Christine Stretesky, Rob Strettle, Alex Liddell, Don Shotton, Robert Mcmahon, Jackie Garnett and Mick Stringfellow.
Full results here.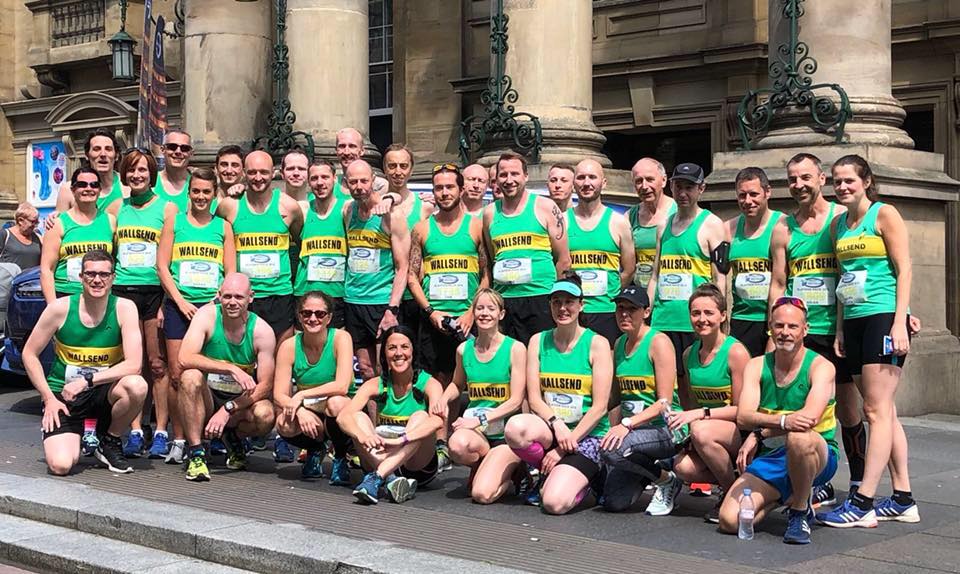 And that wasn't the end to the weekend's achievements. Our endurance women Julie Collinson and Alex Hemsley smashed The Day in the Lakes (a very hilly one) Triathlon. It was a quarter Iron (1000m swim, 28m bike ride and 6.7mile run). Alex finished in 3hrs03 and Julie in 3hrs30. Mind blowing.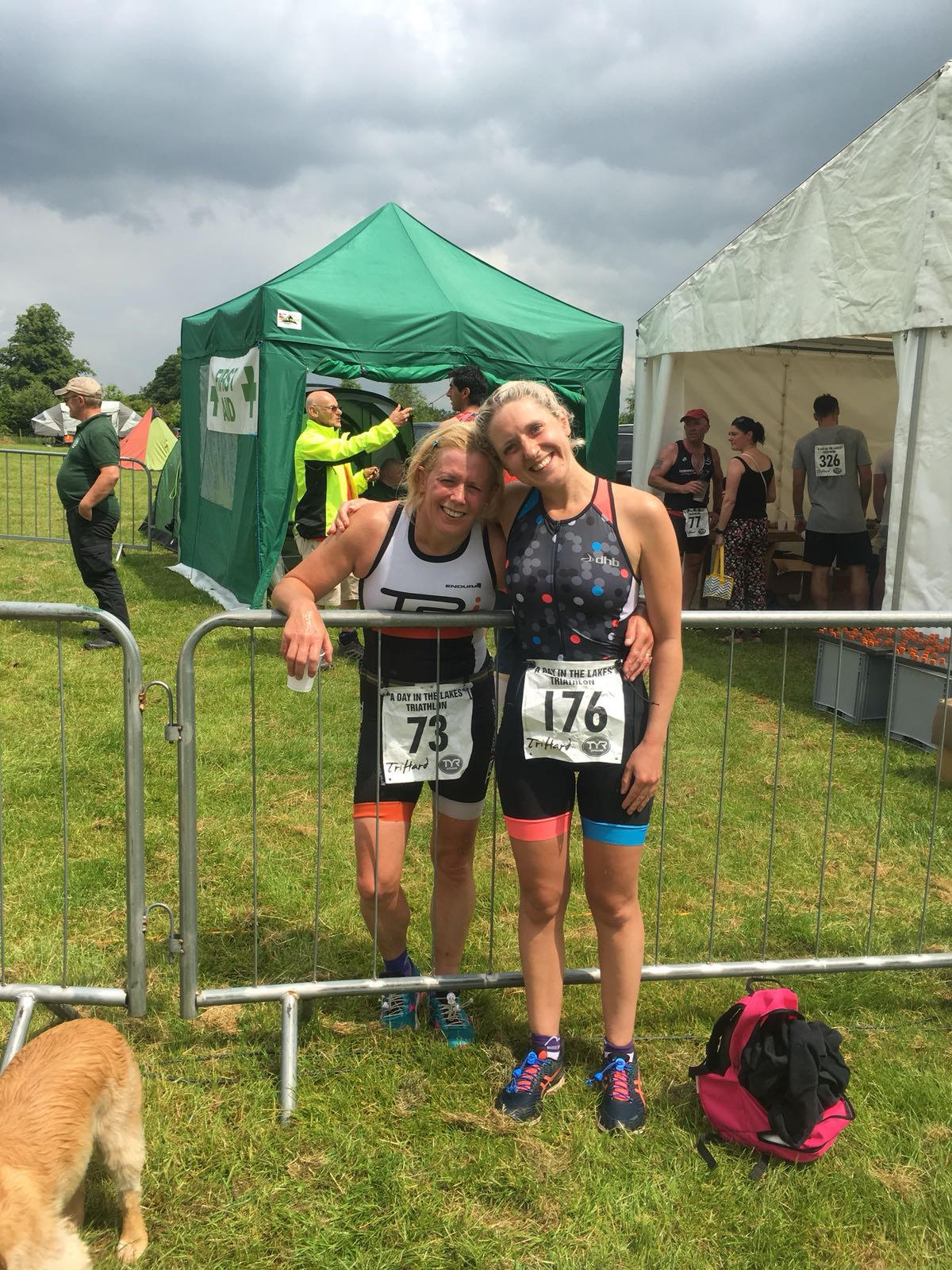 On Sunday at Churchill track our next Green and Gold generation were giving it their all at Round 3 of the NOTAN Summer Grand Prix.
There were fantasitc performances by Jessica, Scarlett, Anthony, Reuben, Daniel, Matthew, Cara, Zack, Casey, Oscar and Luke. A special mention to Jessica and Scarlett who are school Year 2 yet competed with the Year 3 girls. Reuben dominated his 800m leading from the start to finish strong, with Anthony not far behind. Daniel and Zack battled together in their Year 4 group, as did Matthew and Oscar in Year 3. In the long jump, Reuben achieved the furthest jump in Year 6, as did Luke in his Year 5 group. Well done everyone.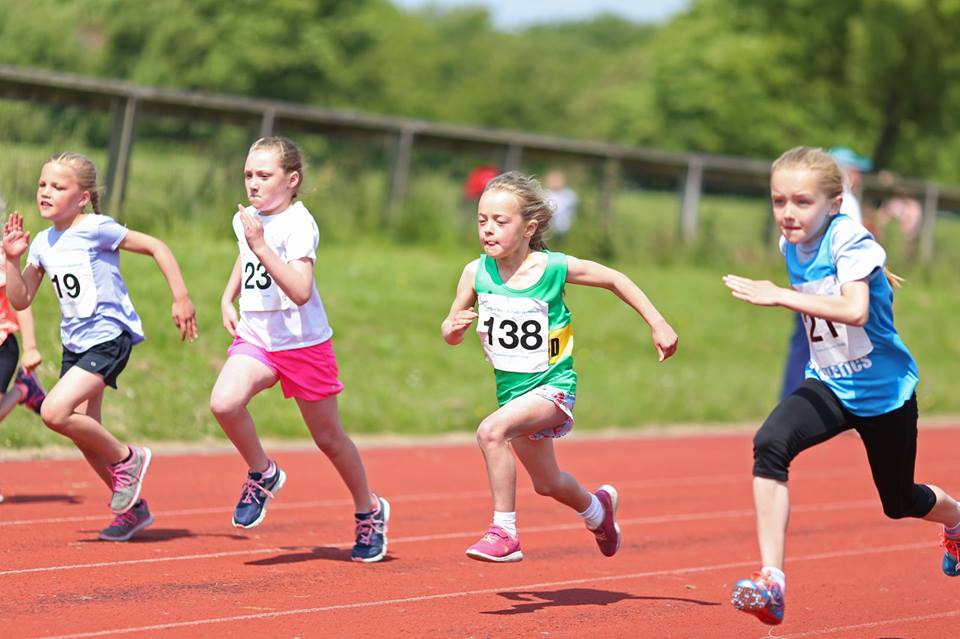 Thank-you to Ross for the write-up.
And I mustn't go without mentioning our super secretary Elaine's homecoming half marathon in Derby last weekend. A great time of 1:39:16 (one minute off her PB) despite the heat and recovering from a cold. Well done Elaine!
Next up for the oldies, Weetslade Relays on Wednesday June 20th. Message Simon L if you can make up a team. It's a great evening.
Emily