Team work makes the dream work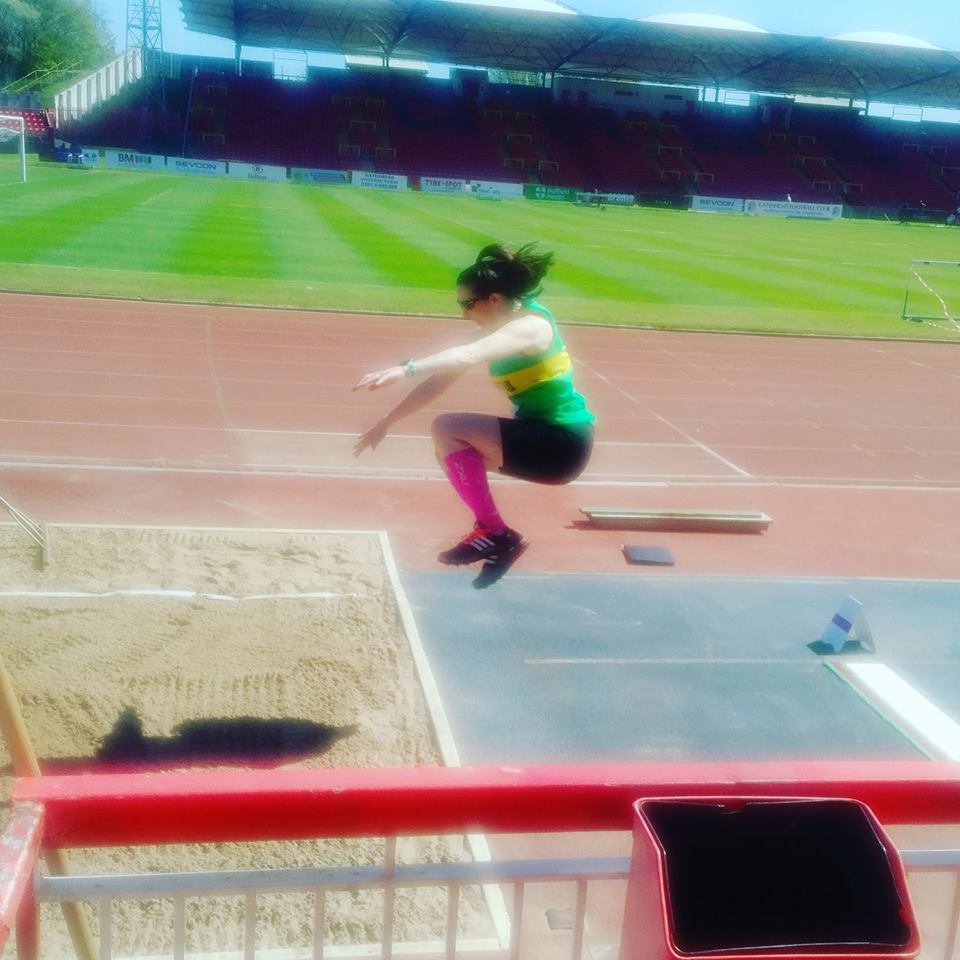 The sun has been shining and so have the Green and Gold performances!
Over the last few days we've had eight vet teams fly the flag at Jarrow in the NEMAA Road Relay Championships, nine juniors at Round 2 of the NOTAN Summer Grand Prix and a tenacious band of Wallsend and Blyth athletes at the first track and field meet of the season at the formidable Gateshead Stadium.
Reuben, Matthew, Rosa, Daniel, Jessica, Adam, Anthony, Oscar and Luke were our awesome juniors on Sunday (6th May). Adam had a cracking day with a perfectly timed 600m win and excellent results in all events to come first place in Year 4. Daniel Scott was third, throwing an amazing 29.32m in the howler (a new PB). Luke also achieved a howler PB of 40.88, (new Yr 5 NOTAN record!) and first in his age group.  Reuben showed great consistency in all events to come second in Year 6. Well done to all our juniors. (Thank-you Ross for the report).
We had a fantastic first senior track and field event at Gateshead. This season we're up with big guns such as Morpeth and Gateshead so we were over the moon when Team Wallsend/Blyth were announced as coming an amazing third! Thanks to all who ran, threw, jumped, officiated and cheered us all on. There was a great team spirit. Everyone got stuck in and enjoyed themselves. There were some great performances and a few PBs. It was fantastic to see a mix of our junior athletes, seniors and vets. (Thank-you Paddy for your report).
Our Wallsend Warriers were: Emily, Sarah Graham, Hayley Gibson, Mish, Julie Williams, Christine, Kayleigh, Elena Walker, Erin Andersen, Denver, Simon Lyon, Sam Charlton, Liam Smart, Andy Graham, Paul Corrigan and Matt (Tash).
The next track and field is at Middlesbrough on Sunday 3rd June. Put it in your diary. Come along and give it a go, you might surprise yourself! You don't have to be the fastest or throw the furthest, just taking part gets us points. It's a real team effort and it's great fun.
Meanwhile new(ish) recruit Alex Hemsley only went and bagged second place at Pendle Triathlon! A brilliant achievement. And Anna French took on her first ever Triathlon at Ashington and nailed it! Well done from all of us.
Over in Jarrow we had a great turnout at the NEMAA Road Relay Champs. Us oldies teamed up to take on a two-mile leg each round a very scenic and fairly flat Bedeswell/Campbell Park.
Our men's teams were:
Simon L, Andy Wigmore, Paddy (8th overall)
Mick Skeldon, Paul James, Ian Gowing
Dave Hall, Liam and Mick Costello
Brian Robertson, Paul Stretesky, Michael Lindsay
Graham Armstrong, Alan Heslington, Kev
Our women's teams were:
Donna, Emily, Elaine (8th overall)
Emma Gallagher, Mish, Julie C
Jitka, Lesley Cummings, Christine
Full results here.
More from me after Gordon Smith Relays on Wednesday (9th May). Good luck everyone!
Emily