February Favourites Part II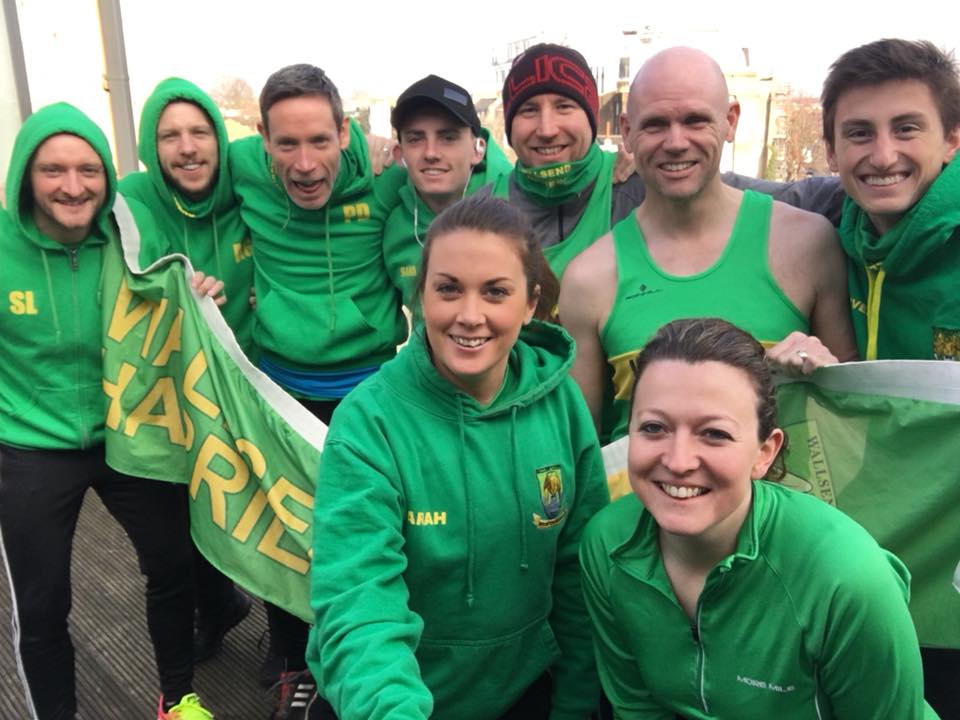 The weather outside might have been frightful but it's been 'snow' problem (you can blame Paddy for that one) for the hardcore Green and Golds…
Just as the white stuff was on its way, a merry band of Wallsend Harriers traveled up to Rothbury for the second Duergar Run (organised by our very own Andrew Clark). Not for the faint hearted, it's a 15k trail run…in the dark! Kris Stobbs came in an awesome fourth in 1hr21 and Dave Diston an impressive 9th in 1hr29. Gez Davidson was 16th, Lee Evans 26th and Neil Armstrong 28th. Well done to Stephen Taylor, Joe Colligan, Mark Richardson, Anna French (fourth female!), Michael Lindsay, Paul Heatherington, Brian Robertson, Mish Margison, Kev Payne, Christine Stretesky, Julie Collinson and Sharron Myers. Full results here.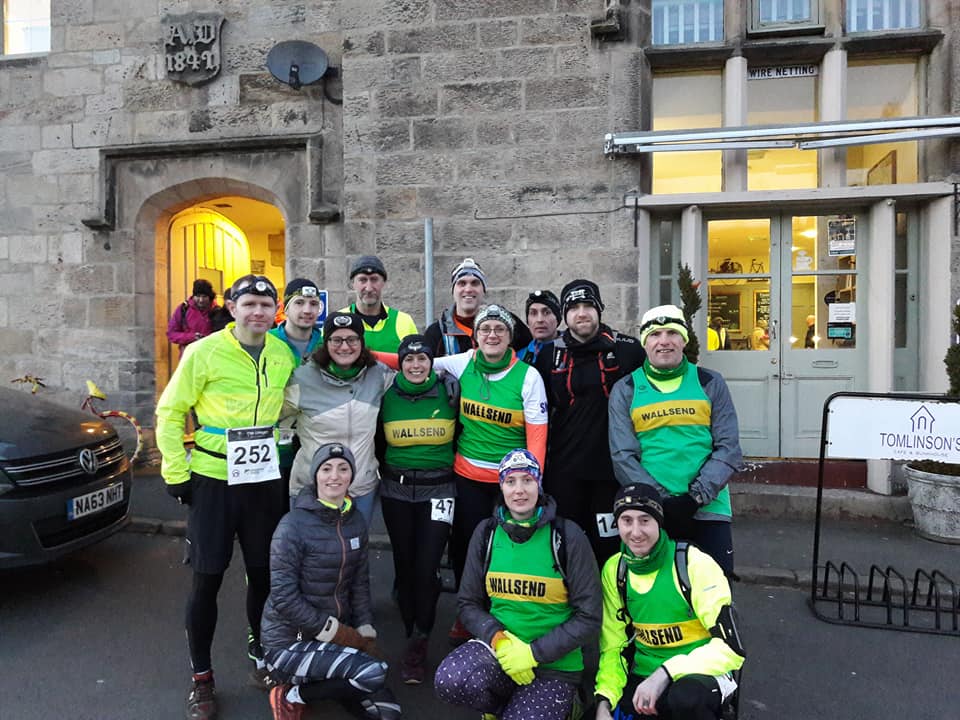 And the flag flew proud down in London as another group of Wallsend warriors were taking part in the National Cross Country Championships. The men had seven counters and finished second North East team behind Morpeth!!! Young Sam Charlton was in the top 50, despite a week of flu. Denver kicked on with a great run in the u20 men and Sarah Robson finished inside the top 30% with a great run.
Well done to Andy Graham, Jordan, Simon Lyon, Tim Nicholson, Paddy, Mick Skeldon and Joe Collins. Full results here.
How fantastic to fly the flag at a national event?! We're so proud of our team and hope that we get a great turn out at Alnwick for the last x country of the series (weather permitting).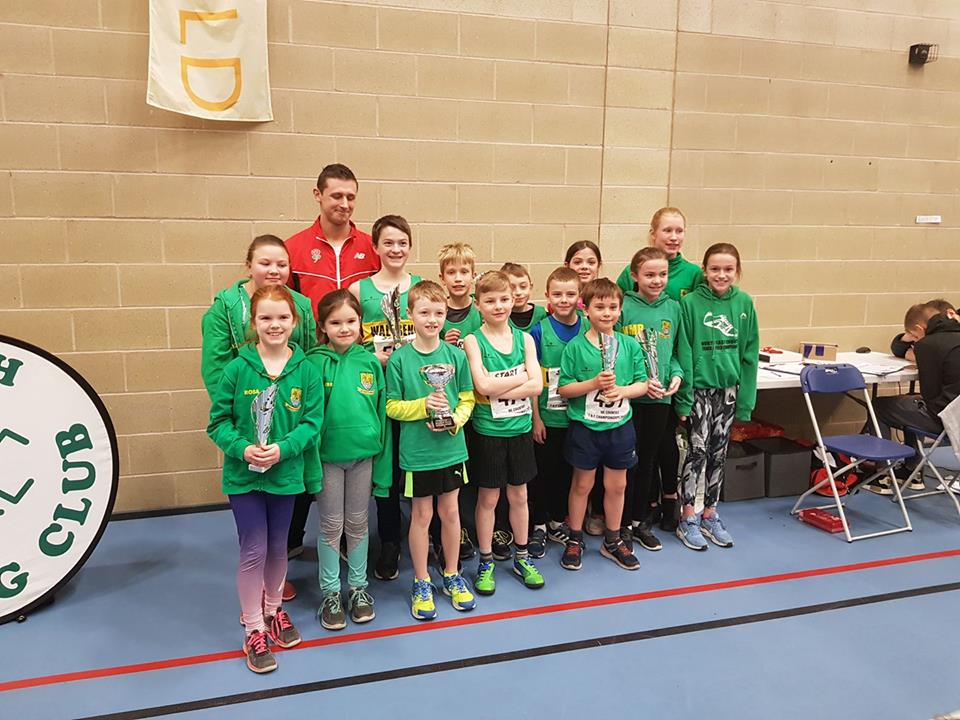 Back in Blyth our amazing junior athletes were giving it their all at the Blyth Sportshall Athletics Series 2018. Wallsend picked up the team trophy! Rosa Carnaffon (Y3G), Luke Pichler (Y5B), Alex Walker (Y6B) and Martha Bowens (Y7G) also picked up trophies for being the top scorers in their age category. In the afternoon, we had Luke representing North Tyneside at the Tyne and Wear County Sportshall Championships, where he and his fellow U11 team picked up gold medals as overall winners. Stars of the future!
And when you can't get to the x country (Alnwick was postponed due to the snow) bring the x country to you! A hardy band, under the influence of Paddy, took to the fields of Cullercoats for a ground-crunching mini xc session at the weekend.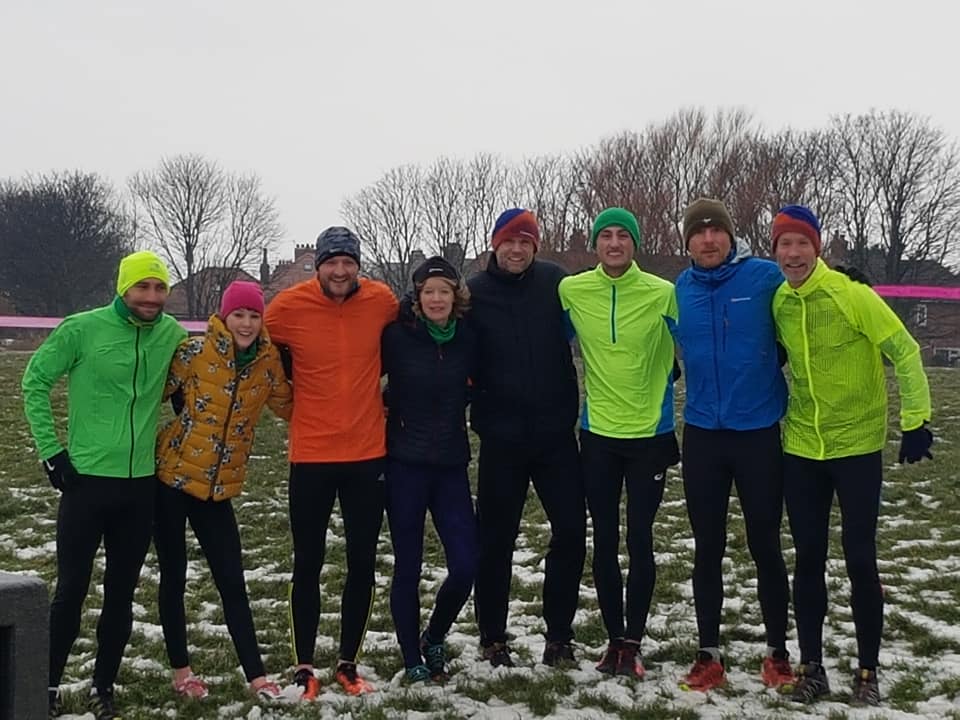 Now the great thaw is underway week night sessions will resume as normal (except Tuesday 6th March as it's the AGM). Hope to see you all there.
Emily