Top five spot for Andy at Aykley Heads X-Country
To spike or not to spike?                                           It was cool but dry at Aykley Heads this season. A far cry from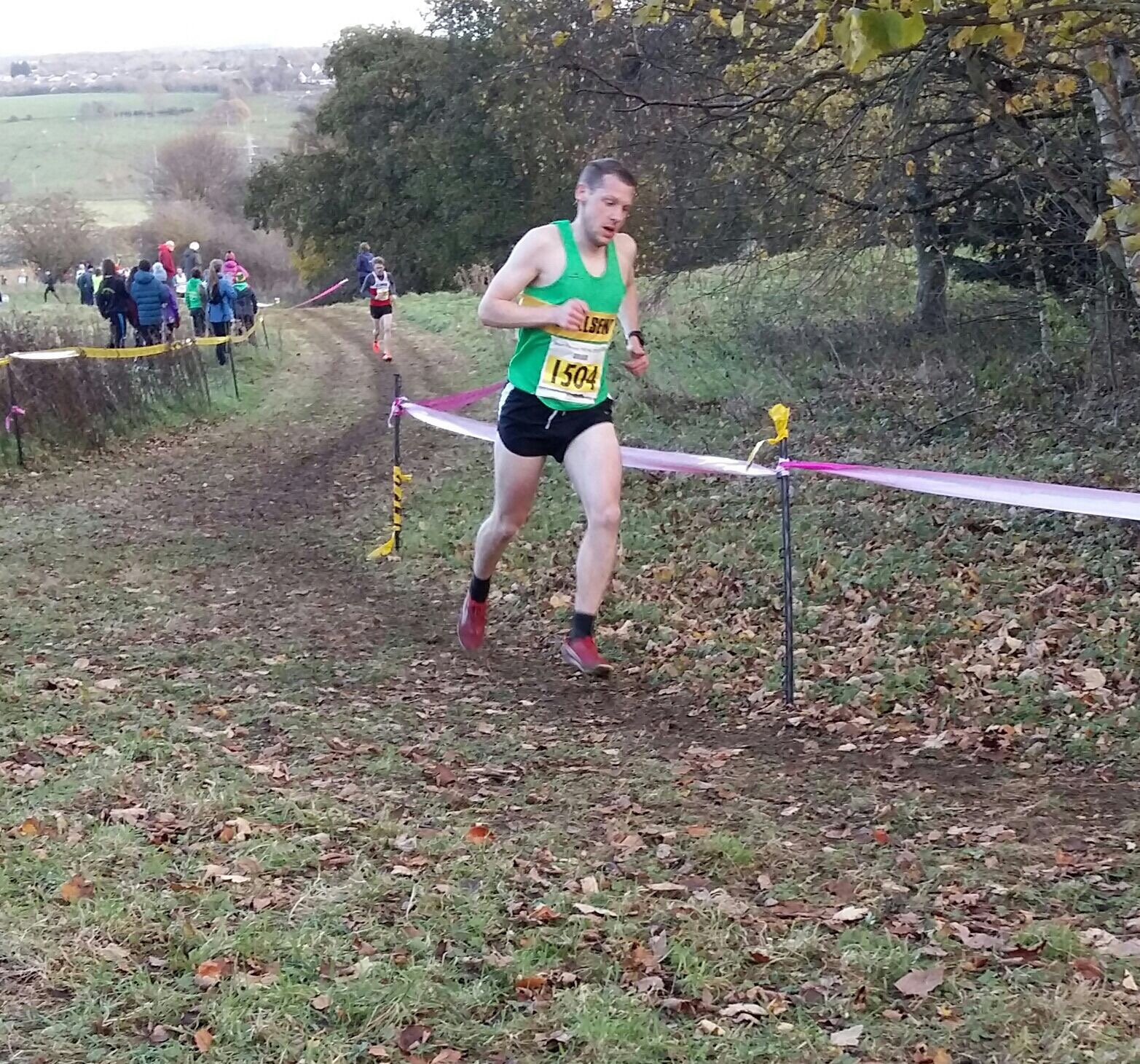 last year's delightful mud-fest. Some people depend on the squelch, others excel in all conditions. And our Andy Graham is certainly the latter, clinching a top five finish (38.20) in an impressive line-up of senior men and on one of the more grueling courses of the North East Harrier League x-country season.
Congratulations to our Juniors who put in some fantastic performances. In the under 13 boys we had Josh Oates, Louis Bayfield, Daniel Broderick and Kamran Mohammed. Elena Walker both went solo in the under 15s and under 17s/under 20 women respectively. Well done to both of them. Super Sam Charlton was fifth in the under 17 boys and Luke Pichler a fantastic third in the under 11s. A great run from Thomas Richardson in the under 11s too.
It was certainly the men's turn to shine at this particular fixture with a cracking turn out of 20 Green and Gold guys: Andy G (1st WH counter), Simon Lyon (2nd counter), Gez D, Jon French, Andy Wigmore, Andy Heslington, Mick Skeldon, Matt the Tash, Jack Armstrong, Darryl Roe, James Torbett, Kris Stobbs, Dave Diston (3rd counter), Gary Lewis, Kev Wilson, Denver, Dan W, Gerard Davidson, Phil Aiston,Michael Lindsay, Paul Heatherington.
Full results here.
It really is strength in numbers when it comes to these races. Every runner counts. So ladies I implore you to get stuck into the rest of the season and give our little but loyal band of women a boost. Erin, Emily, Julie Williams, Julie Collinson, Leanne and Christine gave it their all but we need more female Harriers on that start line.
You might not think it's for you. Maybe the cold or the mud are putting you off or you think you need to be a seasoned spike wearer? But do not be fooled. So far it's been fairly mild and dry. I've been converted to Fell shoes, which were perfect for Saturday's conditions and lots of runners just wore trainers. Yes it's hard but the women are fortunate to only have to run two laps (only about four miles) and it's great training. There's such a variety of courses and terrain so you never get bored. And if that's not enough to convince you then maybe Julie W's Malteser tiffin is (mmmm).
Seriously though, it's such a great atmosphere. I often taken take the kids and they have a great time jumping around in the mud and scoffing cakes. It's really something special and a lot of fun. Hills only make you stronger people so let's go out in force for the next one at Herrington Park in Sunderland on January 6. What better way to start the New Year as you mean to go on! Put it in your diary now. Go on, I dare you.
Emily