Weetslade Relays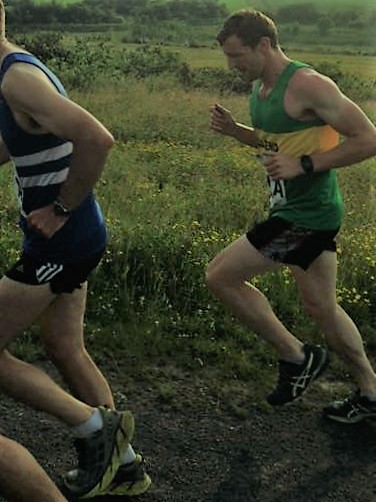 It was a hot solstice evening when 18 Green and Golds braved the infamous Weetslade hill.
The Weetslade Relay was the first relay event in the country where each is club is required to select teams of three, which must include at least one veteran and at least one lady.
Now in its eighth year and organised superbly by Claremont Road Runners, the scenic multi-terrain course in Lockey Park includes a hill at halfway. Oh, and it is a 30 metre climb. If you can see past the pain there are some spectacular views from that said hill. I remembered to have a look and they were definitely that.
But what goes up must come down! And our six teams all made it to the finish in excellent time. It was a toughy but highly enjoyable and a great atmosphere.
Well done to all who took part and thank-you to Dave C and Mick Day for giving us a much needed boost on that hill!
Teams finished:
9th/103 (Simon, Donna, Joe) 46:27 (Joe Collins fastest Wallsend time 14:30)
11th (Tim, Sarah, Kris) 47:01 (Sarah fastest Wallsend Fem 16:57)
24th (Darren, Emily, Denver) 49:20
35th (Alastair, Mick, Julie) 51:26
91st (David, Christine, Kev) 61:14
94th (Andrew, Joe, Sarah) 61:37
Full results here.
Emily