Green and gold glee at "brutal" Thornley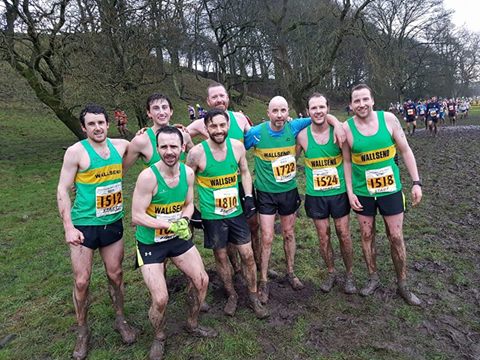 What a corker of a x-country it was on a dismal February Saturday. The course was "brutal" (Bill McGuirk's words in the Chronicle) and the weather quite simply hideous.
But did that deter our gritty Green and Golds? No sir. We laugh in the face of wind, rain, freezing temperatures and layers and layers of thick mud…
At Thornley Hall Farm (part II) in Peterlee on Saturday February 11 not only did our women finish third team out of 245 athletes but our men only went and blinkin' won!
Thanks to Elaine, Laura F, Julie W, Sarah Robson, Marion and Becky we remain fifth position in division two. All six Wallsend ladies beat Morpeth's fourth counter, which enabled us to retain fifth place, despite Morpeth's other athletes finishing first, second and third.
The Wallsend men, at full strength, won division two for the second time in a row! They were Harry Coates, Denver Stretesky, Dan Weatherill, Brian Hetherington, Kevin Wilson, Kris Stobbs, Dave Diston, Joe Collins
Harry was a brilliant second overall, Kris Stobbs sixth and Denver 17th finisher! All of our men ran themselves proud.
In fact, on Saturday's performance, we would have beaten many (if not all) teams in division one!
Full results here. And photos in our gallery page.
Three of our athletes (Kris, Joe Collins and Denver) will be promoted the medium pack but it is all to play for in the final fixture at Alnwick on March 4th. Let's turn out in force and show them all we are a club to be reckoned with.
Come on Wallsend!
Bill